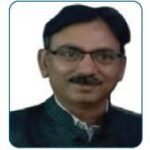 M. T. Savaliya is currently working as Associate Professor and Head of Computer
Engineering Department, Vishwakarma Government Engineering College, Chandkheda, Ahmedabad. He is also serving as Associate Dean (Engineering) in Gujarat Technological University. He is having teaching experience of more than 27 years. He has contributed as author or co-author in around 20 books on the subjects including C/C++ Programming, Data Structures, Microprocessor – 8085 Programming, and 8086 programming and Advance Processor Architectures, Advance Java and Web Technology. He has delivered number expert talks on various topics at reputed institutes and universities. He has also served as academic boards of the reputed universities including Gujarat Technological University, Nirma University and CHARUSAT. He is recipient of the Chapter Patron Award for 2013-14 from Computer Society of India.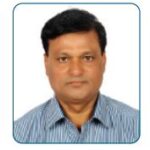 GANESH M. MAGAR has a rich experience in teaching, research, and administration and currently heads the P. G. Department of Computer Science at S.N.D.T Women's University, Mumbai. He is a recognized guide in computer science with more than 15 years of teaching experience in teaching computer science and application. His research interest includes GIS, Graphics, Data Management, and Disruptive Technologies. He has authored books in computing on subjects including discrete mathematics and graph theory and system programming and also has several papers to his credit in national and international journals and conference proceeding.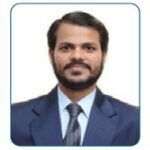 RAJESH K. MAURYA is currently associated with department of Information Technology at SVKM's Usha Pravin Gandhi College of Management. He has more than 15 years of teaching experience in Computer Science, Technology and Applications including at leading Universities and Institutions including Department of Computer Science (UDCS) at University of Mumbai, SNDT Women's University, Somaiya Vidyavihar and DES's group of Institutions. He has been the author of more than 12 books from reputed international publishing houses. He has been actively contributing to academics at various levels at University. He has also been an active researcher with a keen interest in the areas of Graphics and visualization, Spatial Analytics, GIS, Machine Learning, Digital Forensics and Information Security, Script Digitization and OCR.