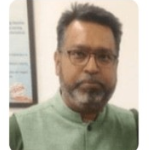 A Doctrate in Finance with MBA, Dr. Anuj Verma has 20 year of teaching, training and consultancy experience . An avid reader and tracker of Capital Market,he has conducted various workshops in different fields like e- finance, derivatives, mutual funds etc. Dr. Verma has also authored 3 books. Currently he is Associate Professor in the area of Accounting and Finance at Lal Bahadur Shahstri Institute of Management, New Delhi.
Dr. (CA) Pinky Agarwal is a Chartered Accountant with a Doctoral degree in Commerce, having excellent knowledge in financial reporting and accounting possessing post qualification experience of more than 20 years. She is actively engaged in the audit of private and public organizations including nationalized banks and tax consultancy. She is a certified trainer from ICAI in the field of GST and Accounting System of Urban Local Bodies. Currently, she is associated with ITM B-School, a multi-disciplinary B-School as Faculty of Finance covering majority areas of Financial Accounting & Analysis, Corporate Tax Planning, Business Simulation, Corporate Finance, Security analysis and Portfolio Management etc. She is also serving as a Chief Editor of AltFln Bulletin, a quarterly magazine covering panoramic view of the latest trends, new perspectives, innovative practices and creative ideas evolving in the world of Alternative Finance. She has presented papers in NCIETM and PANIIT and published various articles and papers for national and international journals. She has also done lot of book reviews.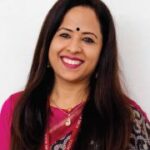 Dr. Shikha Singh holds a Ph.D from Malaviya National Institute of Technology(MNIT), Jaipur. She also holds a M.Phil and a Masters degree in Economics. She has graduated (B.A.Hons.) from Sophia Girls College, Ajmer (Raj.) Currently She is working as a faculty of Economics and International business at Symbiosis Centre for Management(SCMS),NOIDA. She is also the Area Chair for the International Business Area at SCMS, NOIDA. She has 15.5 + years of teaching and research experience in facilitating courses on Economics and International Business. She has worked with reputed organizations like NMIMS, Mumbai; LBSIM, Delhi to name a few. Her research areas are Indian Economy, FDI, International Trade and laboureconomics. She has several research papers in reputed journals to her credit.